BUSINESS DETAILS
---
STB International specializes in free-flowing liquid pen eyeliners.
The CEO and all of our employees are experts who have worked in the fields of cosmetics development, marketing, logistics, etc. for more than 25 years, and we are expanding our market share through continuous development, especially for direct filling, free-flowing liquid pen eyeliners.
EYE LINER OEM / ODM
- Various applicators and formulations
- Development of vegan-certified formulation
- Developed a direct-filling, free-flowing eyeliner packaging that uses the system that controls the air flow.
- For delicate quality control of products produced with sophisticated technology, they are shipped out after 100% inspection.
- Items : eyeliner pen, liquid eyebrow pen, pencil eyeliner, eyebrow pencil, mascara, eye shadow, brow gel, brow mascara, etc.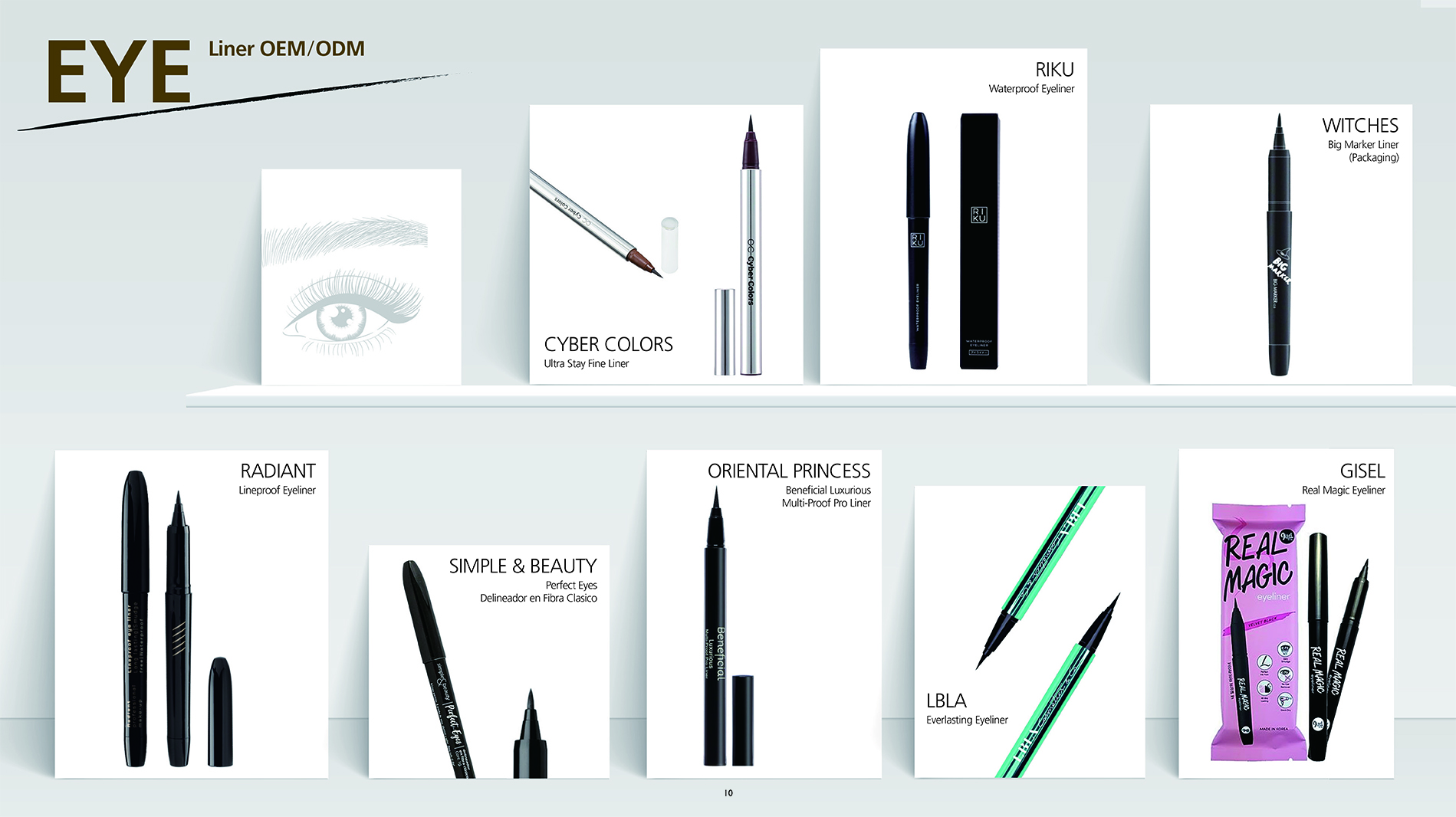 PRODUCTS