BUSINESS DETAILS
---
The sum of cosmetic experience of the CEO and employees of STB International is about 100 years.
There are countless brands, product designs, and marketing communications that we have successfully established in the market with such a strong and long career, and we are achieving the best results in each area.
- Brand planning & launching
- Brand and product planning
- Proposal of brand name, concept and direction
- A to Z planning from product contents to package design
- Providing solutions for brand launching, sales, and marketing 
(continuous management by providing various solutions after brand launch)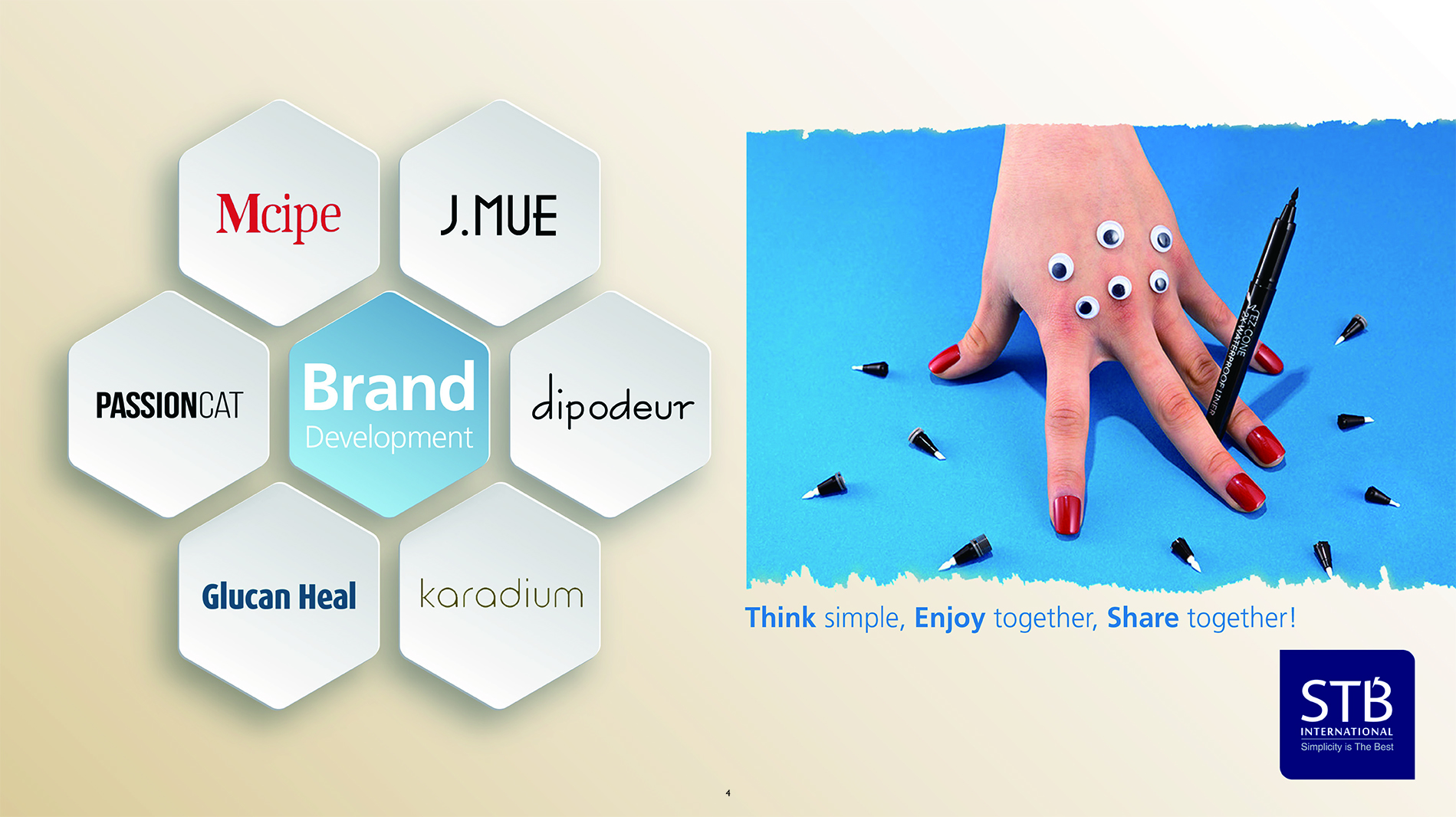 BRANDING VIDEO
---
For 10 years since the establishment of the company, we have captured the points that customers were not aware of and commercialized them as products, new lines, or brand launches. For the success of the customer's brand, we did not give up until the very end, instead, we thought and checked ideas and communicated. As a result, products have naturally expanded to skin care and hygiene products and business area expanded to marketing strategy, presentation, and sales training.